If you're on the lookout for a fun and engaging activity for kids, look no further than minions coloring pages! These charming little yellow creatures have captured the hearts of millions worldwide through their appearances in the Despicable Me and Minions franchise. The minions' simplicity, humor, and endearing personalities make them the perfect inspiration for a coloring project.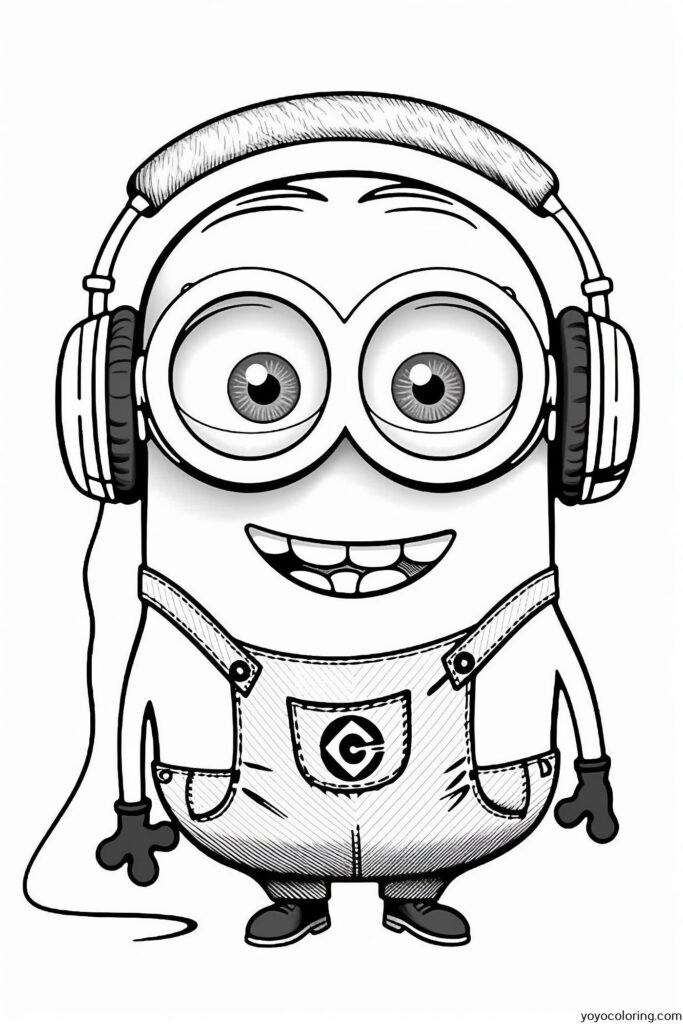 Coloring pages are more than just a source of entertainment for children; they're also an excellent tool for developing various skills. As kids color minions, they're improving their hand-eye coordination, fine motor skills, and creativity. Plus, minion coloring pages provide a lighthearted theme for children of all ages to enjoy. So, it's time to grab those crayons and dive into the enchanting world of minions!
In this article, I'll be sharing some tips on how to make the most out of your minions coloring adventure, along with some recommendations for finding high-quality coloring pages featuring these lovable characters. Keep reading to learn more and keep your little minion fans entertained!
Discover the Fun of Minions Coloring Pages
Coloring pages are a timeless source of enjoyment for kids and adults alike, and who doesn't love the mischievous, yellow Minions? I've got the scoop on why Minions coloring pages are a fantastic way to keep everyone entertained while tapping into creativity.
First and foremost, Minions coloring pages offer hours of engaging, creative play. They're user-friendly and perfect for children of all ages – from preschoolers to teenagers. With a variety of designs featuring iconic characters like Kevin, Stuart, and Bob, your little artists have plenty of options to choose from.
Another great aspect of Minions coloring pages is their ability to boost cognitive development in children. Studies have shown that coloring helps improve:
Fine motor skills
Hand-eye coordination
Focus and concentration
So while your kids have fun, they're also enhancing essential abilities.
Here's a quick overview of the key benefits:
| Benefit | Key Point |
| --- | --- |
| Engaging Playtime | Hours of fun for all age groups |
| Cognitive Development | Improvement in fine motor skills & hand-eye coordination |
| Familiar Characters | Featuring Kevin, Stuart, and Bob |
For an even better experience, I recommend pairing these coloring pages with:
Quality crayons, markers, or colored pencils
A comfortable, well-lit space to work in
Background music from the Minions movies for added fun!
Why not encourage artistic expression by organizing a Minions coloring page contest? Gather family and friends, and turn it into a social event. It's sure to be a hit, as everyone can showcase their unique interpretations of these loveable characters.
In case you're wondering where to find these incredible Minions coloring pages, don't worry. There are numerous resources available:
Online websites offering free, printable coloring pages
Coloring activity books found in stores
Creating custom Minions coloring pages by tracing illustrations
Now that you've discovered the fun of Minions coloring pages, it's time to grab your art supplies and let your imagination run wild. Happy coloring!
Conclusion
It's safe to say that minions coloring pages have kept me and countless others entertained and engaged. These pages aren't just for children; adults can also enjoy the therapeutic benefits of coloring. With our hectic lives, it's crucial to find ways to relax, unwind, and unleash our creativity. Here are some final thoughts on why I believe minions coloring pages are a fantastic tool for all ages:
Improved focus: Coloring has been known to enhance concentration and improve hand-eye coordination. Working on minions coloring pages requires attention to detail, which helps both children and adults develop their focusing abilities.
Stress relief: The act of coloring can be very soothing, and it's an excellent way for individuals of all ages to reduce stress. Filling in minions coloring pages can provide much-needed relief from the stresses of daily life.
Cognitive development: Coloring helps children develop important cognitive processes like color recognition, shapes identification, and spatial awareness. By using minions coloring pages, they can practice these critical skills.
Creativity and self-expression: Coloring allows for personal expression and enhances our creative abilities. Minions coloring pages can be a great way for individuals to express their unique artistic flair.
I hope that you've not only enjoyed learning about minions coloring pages but also discovered how beneficial they can be in boosting creativity and cognitive development, improving focus, and providing relief from stress. So, don't hesitate to grab yourself a set of these pages and let the coloring magic happen!